Celebrating the Life of Capt. Walter Szwender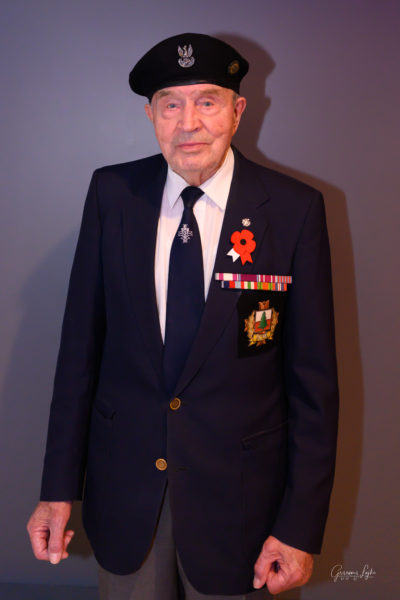 Capt. Walter Szwender
October 24, 1924  –  May 31, 2022
With sadness but with his strength, we would like to announce the passing of Captain Walter Szwender of Edmonton on May 31, 2022
Walter was born in Poland in 1924 to parents Julia and Franciszek.
Walter was predeceased by his wife, Wanda. They were married for 68 years, Walter was a role model to anyone who knew him. The way he lived and carried himself could be his motto, to think of others first. He gave selflessly of his time to the Community, the Polish Combatants Association, other Polish Organizations, and his family. He never could say no to anyone.
Walter came to Canada at the age of 22, in the aftermath of World War II. His life was torn apart at young age, by the Soviet-Nazi invasion of Poland, but he never let bitterness define him. Walter served in the Polish 2ndCorps, Anders Army, and was wounded at the Battle of Monte Cassino in 1944. He came to Canada from Italy and made his life here, married his Wanda and raised a family with 5 children: Walter, Leslie, George, Joanna, and Alice.
He will always be an example to his children, to his grandchildren, to his great-grandchildren, to his friends, and those that knew him. He is an example of a life well lived, where giving was not simply a priority but also fundamental.
Walter Szwender, Old Pro as he was known at the Post Office, will be dearly missed by everyone who knew him. His jokes, his smile, his attention to others, his humility, and his grace are irreplaceable; he will still wish the best for everyone!
Rest in Peace Captain!
Funeral Mass for the soul of the Capt. Walter Szwender
Mrs. Janina Chodkiewicz-Muszyńska reads poems by Feliks Konarski Ref-Ren